Cialis has been a reliable solution for countless men globally who have enjoyed the advantages of enhanced erectile performance. It has been thoroughly researched and demonstrated to be effective in the management of ED, offering a dependable alternative for those looking to improve their sexual health and closeness. Nevertheless, like all drugs, Cialis may have potential side effects, and it is crucial to discuss any worries or inquiries with a competent healthcare professional before initiating or modifying the dosage of Cialis or any other medication for ED.
What is Cialis?
Cialis, also known by its generic name, tadalafil, is a prescription medication used primarily for treating erectile dysfunction (ED) and benign prostatic hyperplasia (BPH). Erectile dysfunction is a condition where a man has difficulty achieving or maintaining an erection, while benign prostatic hyperplasia is a condition in men where the prostate gland becomes enlarged, often causing difficulty with urination.
Cialis works by relaxing the muscles of the blood vessels, thereby increasing blood flow to particular areas of the body. In the case of ED, it increases blood flow to the penis, which can facilitate an erection when sexual stimulation occurs. For BPH, it relaxes the muscles in the prostate and bladder to ease the symptoms of the condition.
It is important to note that Cialis does not cause sexual arousal. It merely facilitates the physiological processes that make an erection possible when sexual stimulation is present. Cialis is typically taken as needed before sexual activity, but it can also be taken daily at a lower dose. It's always recommended to discuss your specific needs and medical history with a healthcare provider before starting Cialis or any other medication.
Cialis, or tadalafil, works by inhibiting a specific enzyme in the body known as phosphodiesterase type 5 (PDE5). This enzyme is found primarily in the corpus cavernosum of the penis, as well as in other tissues. It plays a key role in regulating blood flow through the dilation and contraction of blood vessels.
During sexual arousal, nitric oxide is released into the corpus cavernosum, which then stimulates the production of cyclic guanosine monophosphate (cGMP). The cGMP causes the smooth muscles of the blood vessels in the corpus cavernosum to relax, allowing for increased blood flow into the penis and subsequently, an erection.
The PDE5 enzyme is responsible for breaking down cGMP. By inhibiting PDE5, Cialis allows for a greater concentration of cGMP to remain in the penis for a longer period of time, thereby improving the ability to achieve and maintain an erection.
It's crucial to note, however, that Cialis does not create an erection in the absence of sexual stimulation. It enhances the body's natural responses to sexual arousal, rather than causing sexual arousal itself. Moreover, Cialis does not protect against sexually transmitted diseases, so it's important to use appropriate protective measures while engaging in sexual activity.
How does Cialis Work?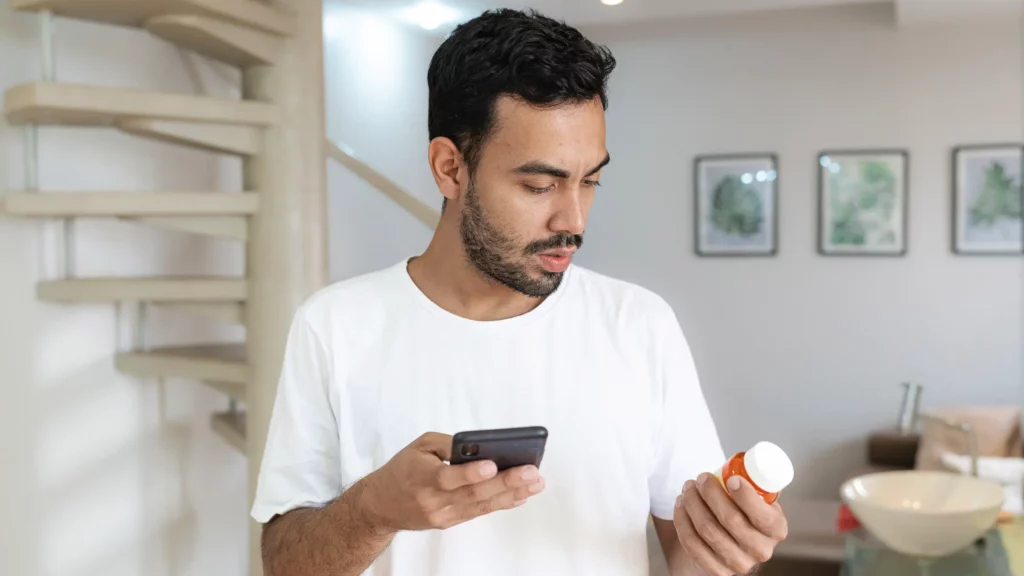 HOW TO USE
Cialis should be used exactly as directed by your healthcare provider. Typically, it is taken orally with a full glass of water. It can be consumed with or without food. However, if you take Cialis with a high-fat meal, the medicine might take longer to start working.
Cialis is available in two forms – a daily pill or as-needed basis. If you're taking Cialis on an as-needed basis, you should take it at least 30 minutes before sexual activity. This gives the medication sufficient time to take effect. In contrast, if you're on a daily dosage regimen, try to take the medication at the same time each day. This helps to maintain a steady level of the drug in your system.
Dosage
The recommended starting dose for Cialis when used to treat erectile dysfunction is 10 mg before sexual activity. Depending on how well it is tolerated or its effectiveness, the dose can be increased to 20 mg or reduced to 5 mg. However, you should never adjust your dosage without consulting your healthcare provider first.
For the daily treatment of BPH or ED, a 2.5 mg to 5 mg dose is typically recommended. Again, the exact dosage depends on your individual response to the medication, overall health, and the severity of the condition being treated. Always follow the instructions of your healthcare provider regarding your dosage.
Timing
Timing is crucial when it comes to taking Cialis. If you're using it to treat erectile dysfunction on an as-needed basis, you should take the medication at least 30 minutes before engaging in sexual activity. This is because Cialis may take up to 30 minutes to take effect.
For those using Cialis on a daily basis, it's best to take the medication at the same time each day. This helps maintain a constant level of the medication in your system, thereby allowing you to achieve an erection in response to sexual stimulation at any time during the 24 hours.
Administration
Cialis is administered orally. It can be taken with or without food, but you should avoid consuming grapefruit or grapefruit juice while on this medication as it can interfere with the effectiveness of Cialis. Drinking alcohol while taking Cialis can also increase certain side effects of the medication.
Always take Cialis exactly as prescribed by your healthcare provider. Do not take more or less of the medication than recommended. Furthermore, you should not split, crush, or chew the tablet; swallow it whole to gain the maximum effect.
Frequency
The frequency of Cialis administration depends on the specific dosage regimen. For those using it to treat erectile dysfunction on an as-needed basis, it is typically taken once a day as required. However, do not take Cialis more than once in 24 hours.
For daily use, Cialis should be taken once a day, at the same time each day, irrespective of the timing of sexual activity. It's crucial to adhere to these frequencies to avoid overdose and minimize the risk of side effects.
Side Effects
While Cialis is generally well-tolerated, it can cause side effects in some individuals. The most common side effects include headache, upset stomach, back pain, muscle aches, flushing, and stuffy or runny nose. These side effects usually go away after a few hours.
However, if these symptoms persist or worsen, seek immediate medical attention. Serious side effects, although rare, can include an erection that won't go away (priapism), sudden vision loss in one or both eyes, or sudden hearing loss or ringing in the ears. If you experience any of these, seek medical help immediately.
Precautions
Before starting Cialis, inform your healthcare provider about your medical history, particularly if you have heart problems, a history of stroke, liver or kidney disease, high or low blood pressure, severe vision loss, or if you have an allergy to tadalafil.
Cialis can cause a sudden decrease in blood pressure, leading to fainting, stroke, or heart attack. Therefore, it is not recommended for individuals who are taking nitrate drugs for chest pain or heart problems. Also, let your doctor know about all the medications you are currently taking, including prescription, over-the-counter, vitamins, and herbal supplements.
Drug Interactions
Cialis can interact with a number of medications, which can affect how it works or increase the risk of side effects. This includes nitrates like nitroglycerin, certain blood pressure drugs, certain HIV drugs, certain antibiotics or antifungals, among others.
Always provide your healthcare provider with a complete list of all the medications you are currently taking or have recently taken. Never start, stop, or change the dosage of any medications without your doctor's approval.
Missed Dose
If you are taking Cialis on a scheduled basis and miss a dose, take it as soon as you remember. If it is near the time for the next dose, skip the missed dose and resume your usual dosing schedule. Do not double the dose to catch up. For those using Cialis 'as needed', a missed dose is not applicable since you are not on a regular dosing schedule.
Storage
Store Cialis at room temperature between 59°F to 86°F (15°C to 30°C). Keep it in a closed container, away from heat, moisture, and direct light. Do not store it in the bathroom or near a sink. Also, keep it out of the reach of children and pets.
Ensure you dispose of any unused or expired medication safely. Do not flush medications down the toilet or pour them into a drain unless instructed to do so. If you're unsure about the disposal of the medication, consult your pharmacist or local waste disposal company.
Cialis FAQ (Frequently asked questions)